May 15 General Public Hours of Operation: 1:00 P.M. - 9:00 P.M.
Get in earlier and learn more about exclusive access to the Ruck-A-Thon event at https://bouldercrest.org/ruck
Home Page with To Go Beer
Open Daily For
Outdoor Seating

Curbside Pick-Up for To Go Beer Still Available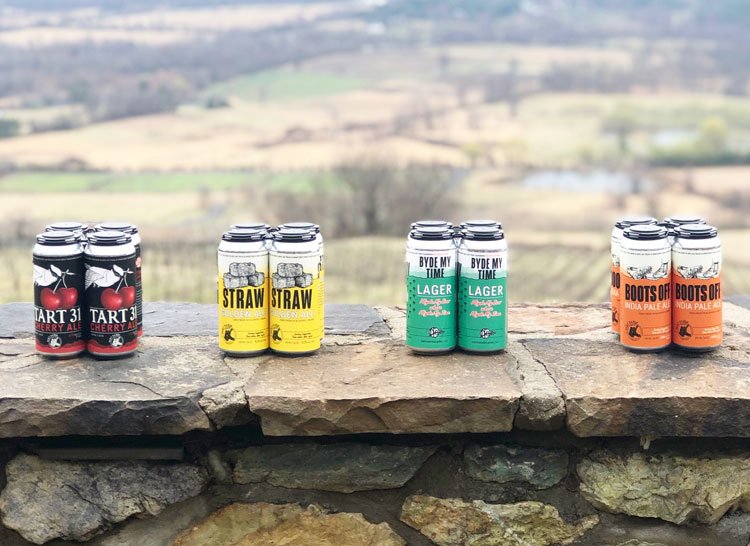 Our family invites you to join us on the mountain with farm-fresh craft beer and breathtaking views!
Spring has sprung and it's just beautiful this time of year! We have plenty of outdoor seating so we will see you on the mountain! Remember folks, no bad weather, just bad gear, so come prepared for chilly days!
Thank you for allowing us to continue doing what we love, which is connecting with our community and producing the freshest plow-to-pint craft beer.
* We ask that all guests visiting please wear a face covering while indoors and practice social distancing by keeping a 6 ft. distance between each other. Please help us do our part in keeping our community safe.