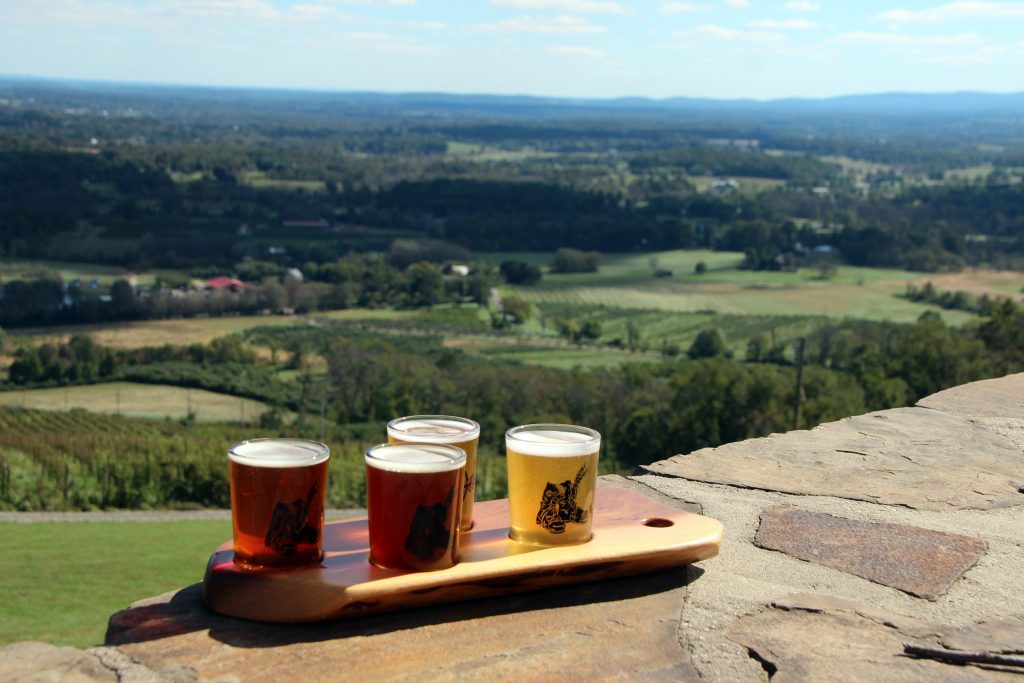 Pack More Into Life Visits Dirt Farm
Travel Blogger, Chelsea, with her website "Pack More Into Life" stopped by our brewery for a day with her family. She wrote up a great post to describe every part of her journey from her drive, enjoying a flight of beers, the food, and views. Chelsea is very thorough in her research as well about the history of Dirt Farm. She has terrific photographs throughout the post. It was a perfect bluebird day. Check it out below:
An excerpt of her post:
Dirt Farm Brewing: A Family Friendly brewery in the Blue Ridge Mountains
After living in Germany for 2.5 years, we've starting ditching our wine bottles for fabulous beer! Okay, don't fear, we still enjoy a nice bottle of wine, but stay tuned for a full review of the Dirt Farm Brewery! It's family friendly, has beautiful views, a great menu, and tasty beer.
Arrival:
We actually happened upon Dirt Farm Brewing on our way to Great Country Farms. If you are visiting in the Fall, check out their amazing Fall Pumpkin Festival.
It is located in the beautiful Blue Ridge Mountains in a town called Bluemont and not far from the DC area (about an hours drive).
Put this address into your GPS for easy access: 18701 Foggy Bottom Rd, Bluemont, VA 20135
You'll find ample parking at the top of a long hill. Hooray for my Subaru and it's hill assist. It might be a little sketchy in the winter, so keep an eye on the weather for those of you visiting later or earlier in the year. The hill isn't bus friendly or limo friendly, so heads up for larger groups.
History:
I am a bit of a sucker for the history of unique places, so I cozied up with the bartenders to find out the story behind Dirt Farm Brewery. It was actually a hunting lodge built in 1941. You can see the original stone building. Then when the owner of the lodge passed away, one of the family members decided to move up to the lodge and make it their family home. Children grew up running around the beautiful hills and exploring the woods just behind the house. The house was put up for sale and purchased by the current owners who run Dirt Farm Brewing in May 2015.
To read and see the full post >